Churches in Adelaide
Are you looking for Churches in Adelaide? Maybe your visiting Adelaide, Holidaying, A new Christian looking for a Church home, Curious about investigating the claims of Christianity further or maybe have been away from the Church for some time and would like to find a loving group of believers to fellowship with? No matter what your initial reasons we hope this page may be of great assistance to you.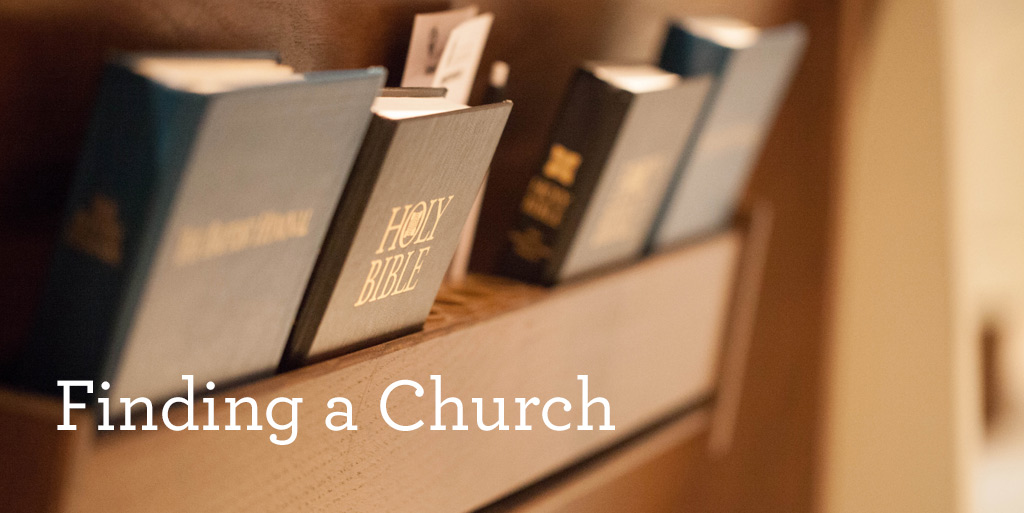 There are many Churches and many denominations in Adelaide (known as the City of Churches) We believe the question is not what is the closest Church or what is the most convenient place that I could attend that call themselves a Church but what is the Church? as not all gatherings constitute the true Biblical Church rather they are a gathering together of people of similar interests who speak of Jesus and may never even do what the Bible tells us should be mandatory things that constitute what Jesus said He would build, that being His Church. (Matthew 16:18)
While in Adelaide or looking for a Church, we trust that these short thoughts will help guide you on attending a Biblical Church that is Faithful to Loving Jesus and Modelling what a Biblical Church should look like.
Here are 5 things we think that you should think about before attending any Church in Adelaide.
First, that it be a church, historically, the Reformers argued that there are three distinguishing marks of the Church—the Word, sacraments, and discipline. That means a campus ministry isn't the Church; Youtube videos and podcasts are not the Church; a family sitting around the table is not the Church. However, it also means that those institutions are claiming to be the Church that lacks these things are not the Church. If a church refuses to teach Gods word and be accountable via the New Testament pattern of pastors, teachers, elders etc. (Eph 4:11), regularly administer the Lord's table, Baptise Believers and exercise discipline, i.e., excommunicating the unrepentant person guilty of gross and heinous sins, it's not a church. It could merely be a group of confessing believers who gather together, but it is not the Church as God has revealed it to be in the New Testament. We must also be aware that believers did meet from house to house, but this was predominantly due to the Church being persecuted. Beyond the initial era of persecution, they have public gatherings on the first day of the week, containing identifiable members and formed sizable assemblies in Jerusalem, Antioch and established congregations throughout Asia Minor and beyond.
Second, that it be a body marked by repentant believers who recognise their need of a Saviour. (James 5:16) If the marks of the Church define its structure, repentance defines its heart. We are a people in need of God's grace in Christ. We are not those who successfully find our way to God of our own doing and accord, but rather, those whom He has rescued, those He continues to rescue. If sin is seen as something behind us, not a continuing struggle, we're missing it. (Hebrews 12:4) A local church should be a group of men, women, and children acutely aware of their failures and weaknesses and looking to a God who keeps them until the end.
Third, that it be a body with a passion for those who are outside the kingdom, too often when we are rescued, when the gates of paradise open for us, we are content to close the door. The world is seen merely as either dangerous or something we should no longer engage with, this is not the case.(John 17:15-16) Those in the true Church have genuine compassion and concern for all outside of Christs Kingdom, that they hear the Gospel (good news of salvation in Christ Jesus) and that all believers were once lost and without hope in the world too. They remember their rescue and so ought to be eager to see others rescued. If Christians are not telling others where to find hope in the Gospel, we show that we think ourselves the master of the feast rather than undeserving guests. This does not mean, of course, that we design our worship services for those outside of the Church, but it must be welcoming of all who are searching for truth about the welfare of their eternal souls and greeted by the Church as such.
Finally, that it be a body made up of living stones (born again Christians) as the Bible defines it. Too many churches resemble more a movie theatre than a family gathering when they gather together. We do not look to the pastor alone but also to our brothers and sisters in Christ for support and encouragement in our Christian walk. Instead of looking to a teacher to give us a motivational speech to keep us going for another week, rather the body analogy allows for the people of Christ to care for each other and the beginning of this is on the First Day of the week the Church gathers to celebrate Christ through His means of grace. This doesn't mean, of course, that the first time you visit a given church, you will feel immediately at home. But you should feel welcome, and you should be able to see the body sharing life together and responding in love to one another. (1 Thessalonians 4:9, Hebrews 13:1)
If you find this list disheartening, if you feel there is no such body of believers near you, get to work. A good church is not just something you happen to conveniently find near you, rather it is something you seek out after and find with diligence and discernment, playing a vital part in it yourself over time as one of its valued members.
We hope in providing this information you can find a Church (not necessarily Gospel Community Church) where the Gospel is preached and the pastor(s) and people who attend there, Love God and can shepherd you, teach you and build you up to serve and grow in your faith and be a blessing to those in the body of Christ to fulfil Christ's prayer that we may be one and He and the Father were one. (John 17:21)
________________________________________________________
Still have questions?
If you want to clarify anything else feel free to click on the logo below to ask. We would love to hear from you.
Gospel Community Church is a Reformed Church in Adelaide, An Evangelical Church in Adelaide, A Bible Preaching Church in Adelaide, A Gospel Preaching Church in Adelaide, An expositional preaching Church in Adelaide, An Acts 29 Church in Adelaide, A Gospel Coalition Church in Adelaide the City of Churches.
Footnotes: https://www.ligonier.org/blog/5-things-look-church/