Acts 29 Church in Adelaide
Gospel Community Church as an Acts 29 Church in Adelaide and forms a part of the Acts 29 Network of Churches in Australia and New Zealand. We believe that a local Church should not be independent in the sense that they are not accountable to other leaders and Churches. (Philippians 1:5) Which is why Gospel Community Church relates closely with Acts 29 Churches in Adelaide but across Australia and the Globe. Not only is it important to work together in unity to see Gods will be done on earth, it must be done with those who you theologically unite with also. (Amos 3:3)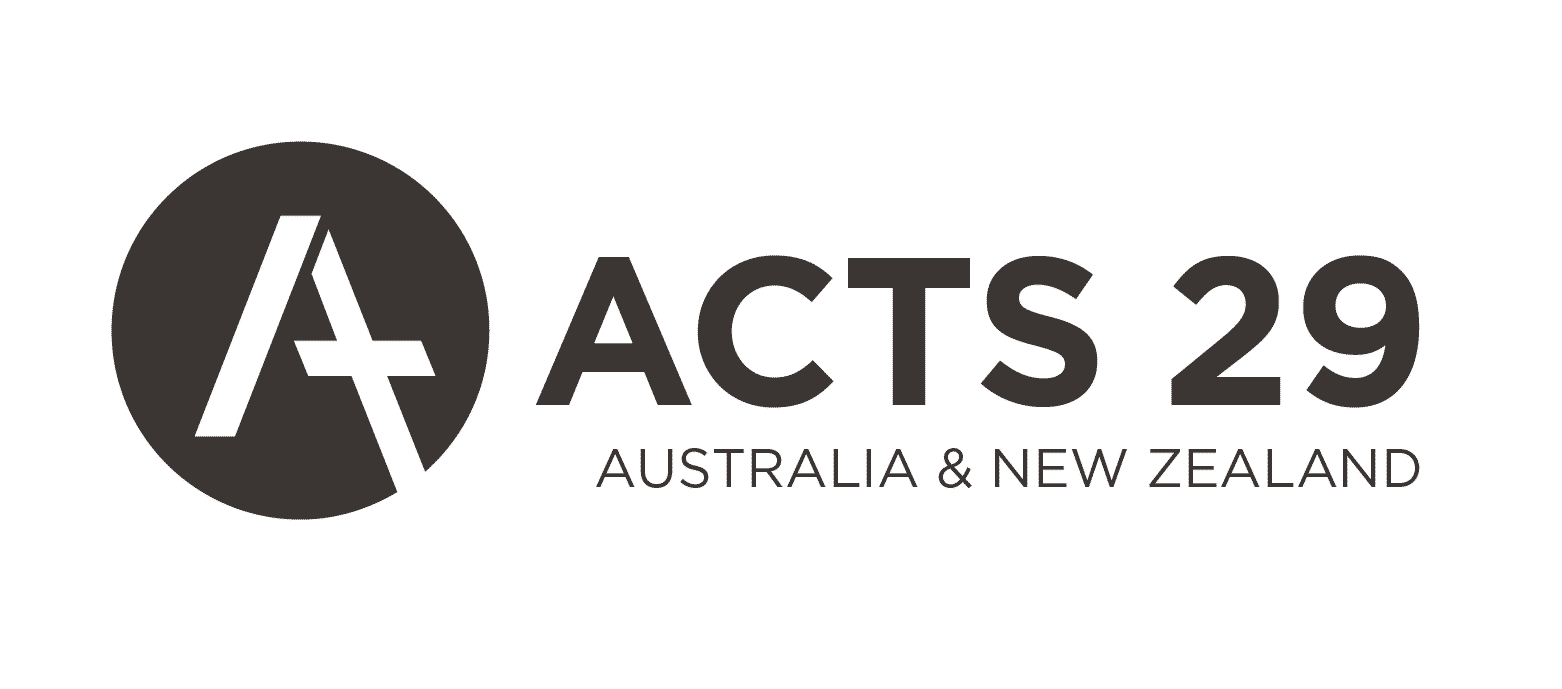 Here are some reasons why we decided to become an Acts 29 Church in Adelaide, South Australia.
Acts 29 stands in the tradition of historic evangelical confessionalism. While we believe it is vital that the elders of each individual A29 church determine where they stand on doctrines of second importance, we do wish to make known our convictions on the following five theologically-driven core values that we agree with them on:
Gospel centrality in all of life
The sovereignty of God in saving sinners
The work of the Holy Spirit for life and ministry
The equality of male and female and the principle of male servant leadership
The local church as God's primary mission strategy
Acts 29 also aims to succeed to the extent that it:
Recruits church planters dedicated to leading church-planting churches
Assesses men based on core competencies to lead church-planting churches
Develops men who are planting or leading church-planting churches through coaching, training, and support
Gospel Community Church believes that Church planting is a credible (but not the only model) for Church growth and God willing in the future hopes to send out Church planters into the Harvest to see Christs Church built and prevail against the gates of Hell. (Matt 16:18)
Matt Chandler the President of Acts 29 Speaks about why he is a part of Acts 29
Board Members
As of May 28, 2020, Acts 29's board consisted of these members: [18]
Matt Chandler | Board Member and President | Lead Pastor at The Village Church in Dallas, TX
Dwayne Bond | Board Member | Lead Pastor at Wellspring Church in Charlotte, NC
Gareth Paul | Board Member
Ryan Kwon | Board Member | Lead Pastor at Resonate Church in Fremont, CA
Vic Keller | Board Member
Sergio Queiroz | Board Member | Lead Pastor at Primeira Igreja Batista do Bessamar in Brasil
________________________________________________________
Still have questions?
If you want to clarify anything else feel free to click on the logo below to ask. We would love to hear from you.
Gospel Community Church is a Reformed Church in Adelaide, An Evangelical Church in Adelaide, A Bible Preaching Church in Adelaide, A Gospel Preaching Church in Adelaide, An expositional preaching Church in Adelaide, An Acts 29 Church in Adelaide, A Gospel Coalition Church in Adelaide the City of Churches.